The Best Dressed Celebrities At The 2020 Oscars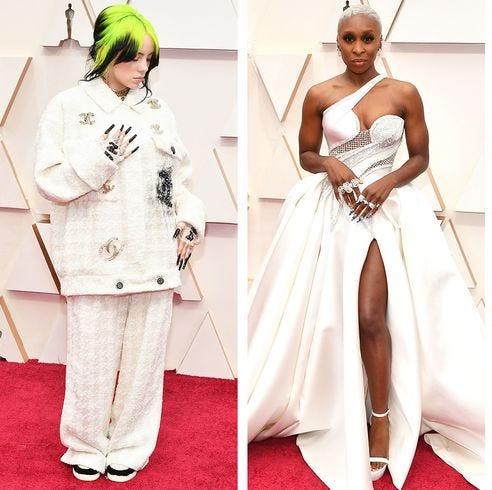 The Oscars are a yearly bank holiday when it comes to red carpet dressing: Everyone shuts it down. This has been proven by Gwyneth Paltrow wearing that infamous ballerina dress in 1999, Halle Berry historically winning Best Actress in Elie Saab in 2002, and Jennifer Lawrence tripping up the stairs to accept her award in Christian Dior back in 2013. This year, we're looking at iconic moments in the making. Read on to see who tops our list of the best dressed celebrities at the 2020 Academy Awards.


Regina King in Versace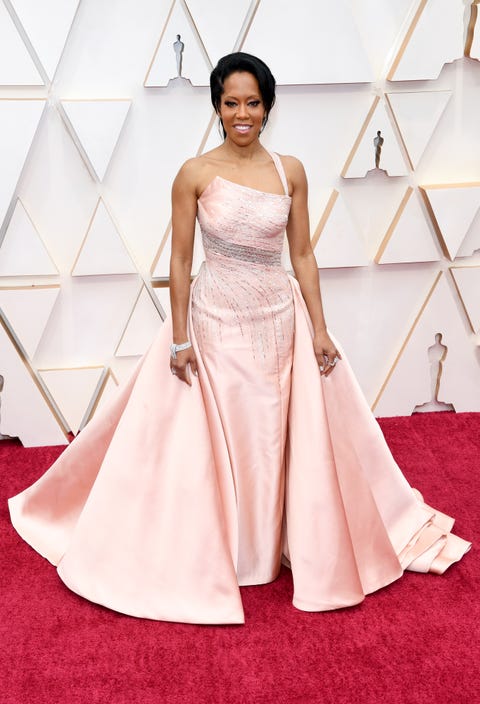 Let's give it up for Regina King, who not-so-subtly reminded us that she is royalty. The unexpected, asymmetrical neckline of her gown breathes life into an otherwise classic princess dress. Make sure you check out her hands— they are dripping in jewels.
Styled with Harry Winston jewels
Julia Butters in Christian Siriano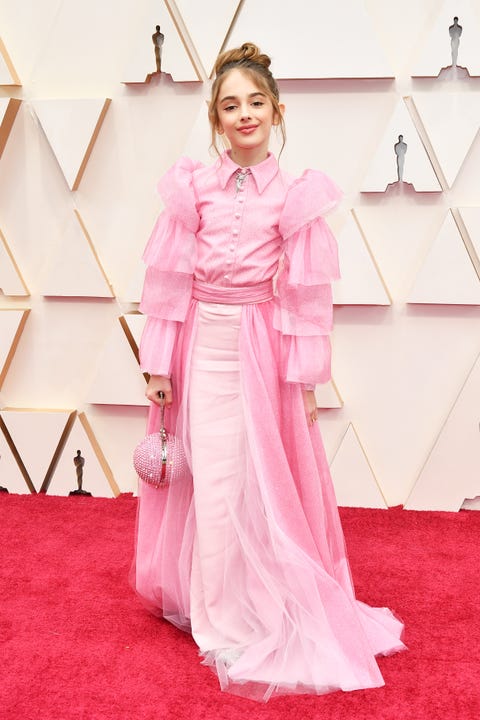 Speaking as a former ten year old, Julia Butters has no business dressing as well as she does. The breakout star of Once Upon a Time in Hollywood looks adorable. You can't not smile while looking at her cupcake confection of an outfit.
Styled with Lark & Berry London jewels
Cynthia Erivo in Atelier Versace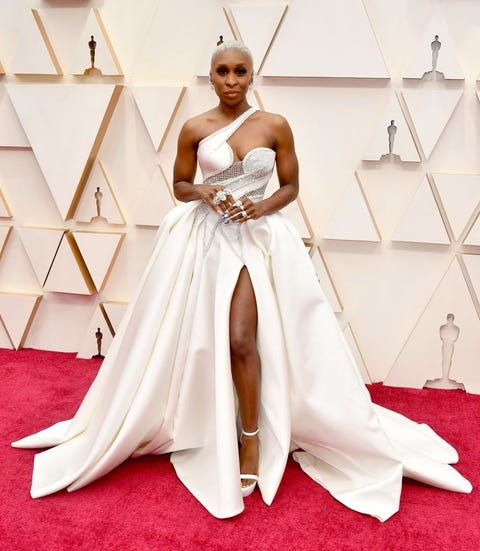 She has arrived. Cynthia Erivo is quickly making a name for herself as one of the most fashionable red carpet stars du jour, and this va-va-voom gown is one of our favorite looks of hers to date.
Billie Eilish in Chanel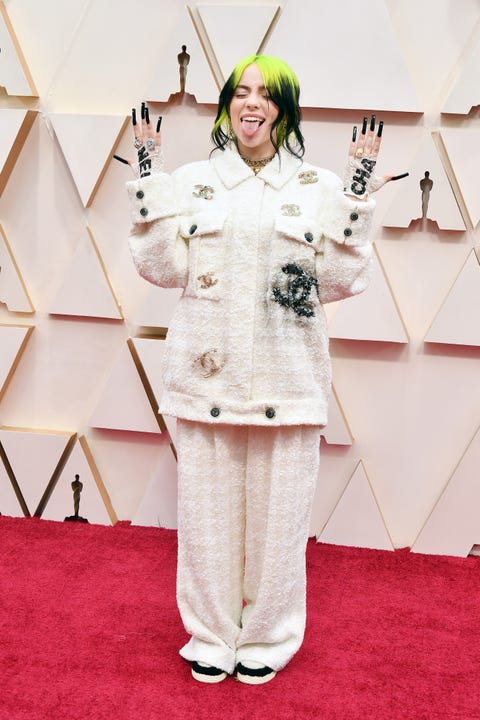 Billie Eilish basically wore chic pajamas to the Oscars paired with an other-side-of the-spectrum, over-the-top manicure. It speaks to our constant struggle to do the most while simultaneously doing the least. But in Chanel.
Billy Porter in Giles Deacon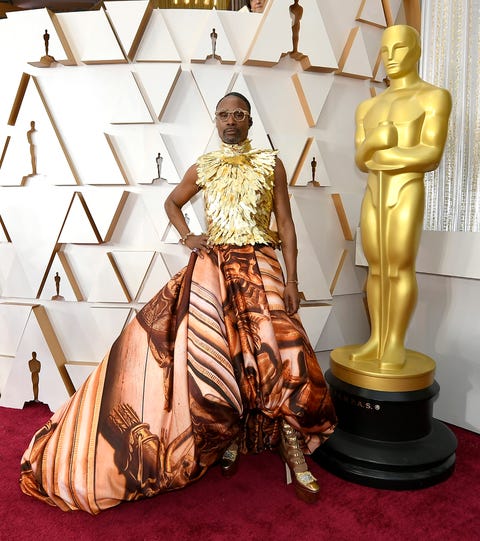 When Billy Porter walks a red carpet, you can be sure he'll be on our list. He has yet to make a sartorial misstep, and his Oscars look continues his streak as one of the best dressed celebs to date. He's wearing a gilded top, a Grecian-printed skirt, and platform gladiator boots. Billy Porter is the man, the myth(ological creature), the legend.
Styled with bespoke Jimmy Choo boots
Rooney Mara in Alexander McQueen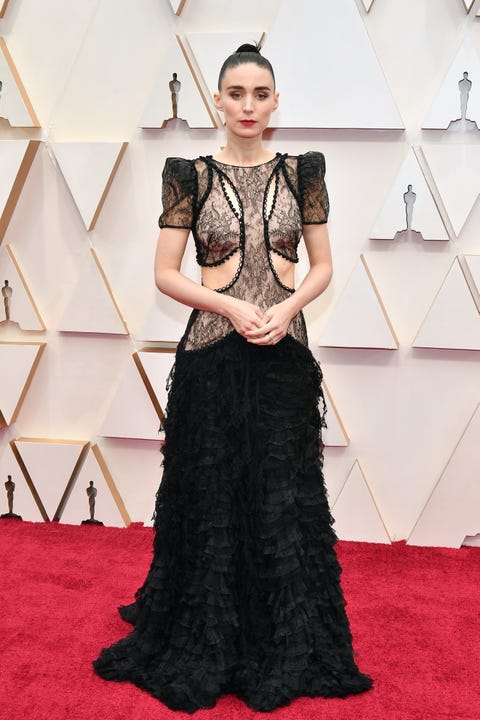 Does Rooney Mara wear the same, moody gothic dress in black to almost every award show? Yes. Does she always look great? Also yes. Don't fix what isn't broken.
Saoirse Ronan in custom Gucci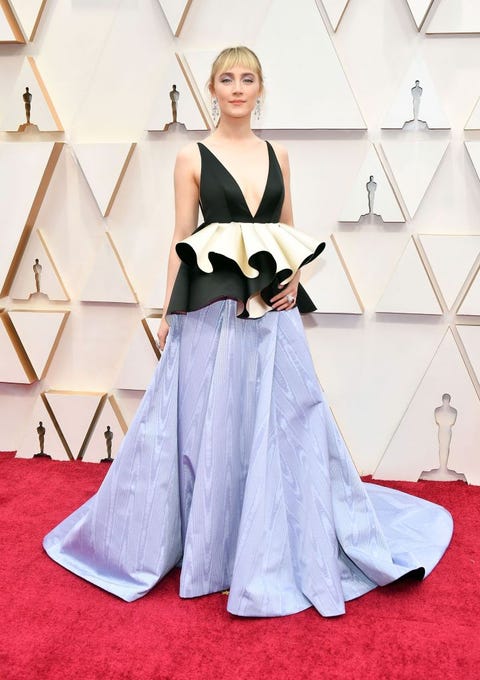 This dress takes a minute to figure out. At first, you're not sure if you're into it, but after a while you start to appreciate its bold color blocking and funky ruffled belly.
Janelle Monae in Ralph Lauren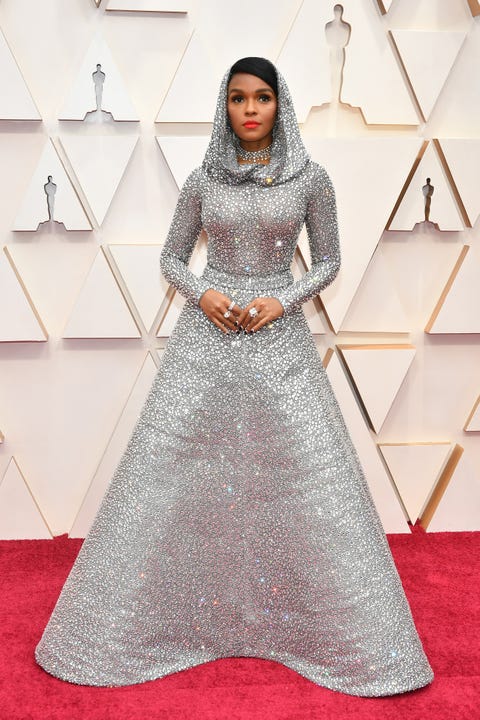 "You're my only hope," I say to Janelle Monae and her Star Wars-inspired look. Her nod to sci-fi fashion deserves an award tonight, especially since sci-fi rarely gets the spotlight at the Oscars.
Styled with Forevermark jewelry
Kristen Wiig in Valentino Haute Couture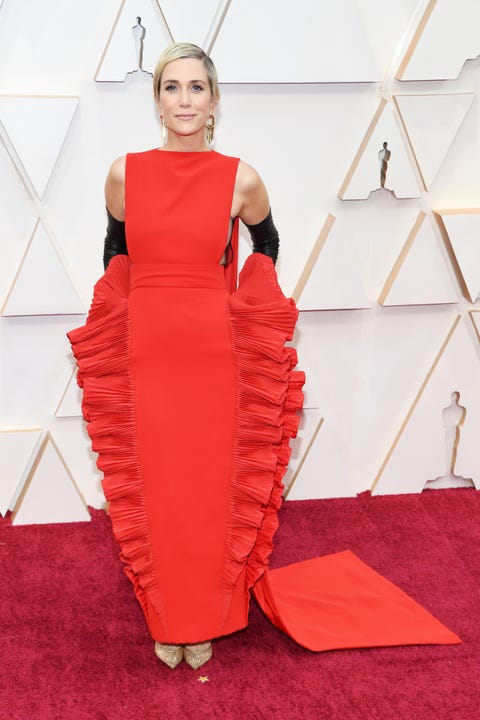 As one-half of the hosts this Oscars, Kristen Wiig came for the drama and the jokes. She's here to steal the show, and why wouldn't she in this statement gown? Also, let's all start wearing opera gloves, yes?